Frequently Asked Questions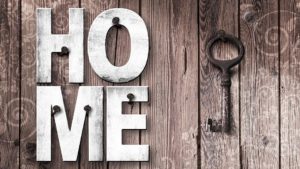 When it comes to hiring a moving company in Vancouver, we know that you have a lot of questions. Read ahead for some of our frequently asked questions.
Q: What areas of the lower mainland do you cover?
A: We are happy to move your belongings to all areas of the lower mainland of Vancouver, including Surrey, Burnaby, Delta, Coquitlam and further into the Fraser Valley. We regularly move our clients to Abbotsford, Chilliwack and Hope, and we are happy to go further to Kelowna and Calgary. Contact us today for a custom quote.
Q: What are packing services?
A: Not everyone has the time necessary to properly pack their entire homes and so we can step in and ensure that everything is packed correctly, in a short period of time and for an affordable price. Our packing services are perfect for someone who is short on time, or for someone who wants to make sure that their belongings are protected and cared for in the best way possible.
Q: Are there any good moving companies near me?
A: Well, we'd like to think that All City Movers is the best in the business. We are located in Vancouver, but we are happy to help with packing and moving services for clients in Vancouver, North Vancouver, Richmond, Surrey, Coquitlam Abbotsford, Kelowna, Kamloops, Nanaimo, Victoria, Edmonton, and Calgary. Don't see your city above? No problem – contact us today and we can create a customized quote for you.
Q: What moving services do you offer?
A: We are proud to offer a comprehensive list of moving services for our clients across Vancouver, the Lower Mainland, the Fraser Valley and Alberta. We offer residential and commercial moving services, piano moving, packing/unpacking services and furniture delivery & assembly. Visit our "Services" page to learn more about what we can do for you.
Q: What moving equipment does All City Movers use?
A: We pride ourselves on using clean, reliable trucks that are in great shape, and we use all of the necessary equipment to get your belongings safely from point A to point B. We always come equipped with dollies, hand carts, pads, shrink wrap, bubble wrap, protective blankets, extra boxes, tape, rope and more. Your belongings will be safe, clean and secure with us.
Q: Are your employees licensed and insured?
A: It is important that you are confident in the entire team at All City Movers, and so we are all fully licensed, bonded and insured. We have full insurance coverage – which is included in our pricing – and all of our employees are covered by WCB, as well. If you would like to take a closer look at any of our paperwork, we would be more than happy to provide you with any information that you need.
Don't see your question above? Call or email us today and we will answer all of your questions.